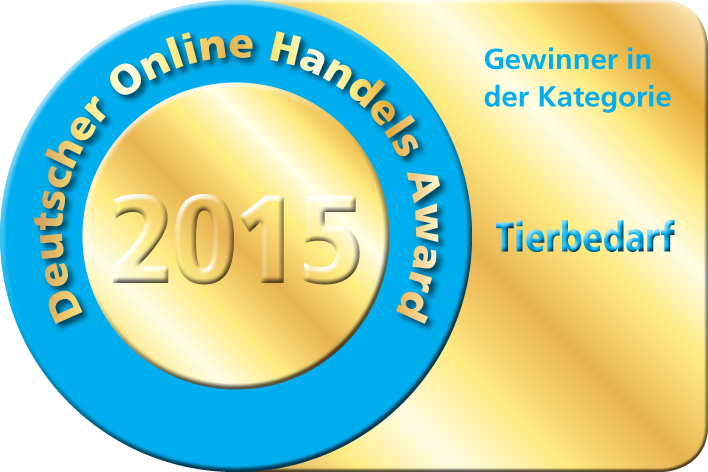 About Us
Founded in 1999, zooplus is Europe's leading online retailer for pet supplies in terms of sales and total revenues. It has more than 30 shops in over 25 countries across Europe and is continually recognized as Germany's top online pet supplier. With more than 8,000 products available for pet owners and breeders alike, zooplus continues to establish itself as the market leader. Our success to date combined with a common goal to continue to grow, has created a dedicated, professional and international team. Our open, informal corporate culture is underscored by the example that we only use first names and demonstrates that we value cross-team communication within zooplus.If you'd like to be a part of our growth, then we look forward to receiving your application.
Departments
Interested in learning more about how we do things at the zoo? Take a look at our departments to determine where you could see yourself joining.
Sales & Marketing
Sales & Marketing is dedicated to retaining our existing customers while also attracting new ones. From Online Marketing to Pricing to Category Management and Customer Care, all of Sales & Marketing strives to offer customers a vast selection of products for their beloved pets at the best prices.
Finance
Our Finance department is responsible for planning and controlling processes as well as accounting, treasury and internal & external reporting for the zooplus group.
Purchasing
Purchasing is responsible for all sourcing activities for our sales' products procured from a broad range of suppliers that are primarily located in Europe, America and Asia.
Operations
High quality delivery of our customers' orders is one of Operations' main objectives. Teams include Fulfillment, Replenishment, Supply Chain Management, Master Data and Transportation. Ongoing collaboration with vendors and distribution partners comprise a part of our daily routine.
IT
As an e-commerce company, our IT department is responsible for developing and monitoring both front- and backend processes for our complex fulfillment network by applying agile methods. IT continuously adopts state of the art technology in conjunction with standard software systems. Our product centric team, organized according to the core principles of DevOps (integration of development and operations), is located in Munich, Krakow and Madrid.
Human Resources
HR places importance on international diversity when recruiting new professionals and managers whose career paths are built upon their personal development goals. Curiosity, insight and commitment are highly valued in each employee. Establishing a balance between business requirements and employee needs contributes to our multi-layered corporate culture.
Locations
zooplus employs a total of approximately 400 highly motivated individuals in its' headquarters in Munich in addition to its' local offices.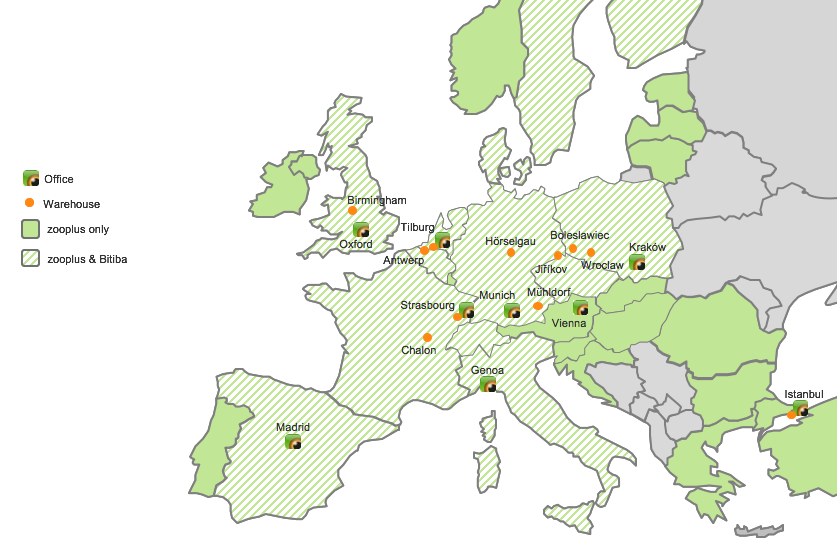 Benefits
Need any more incentive to join us as we maintain our position as one of Europe's fastest growing e-commerce companies? There are plenty of reasons! In addition be to able to make an impact as of the first day, see below for just a few of them:
International Environment: Work with employees from 5 continents
Centrally Located: All of our offices are conveniently located in city centers
Open Door Policy: Your opinion matters; be a part of internal decision making
Technology: Work with modern technology & contribute innovative ideas to company-wide IT projects
Flexibility: Work schedule / hours can be tailored to your needs, determined case by case
Well-being: Drinks & fresh fruit provided at each of our offices
Employee Discount: Each employee receives a 20% discount in all of our zooplus shops
Company Events: In addition to the summer & year-end parties, we also attend local events with our colleagues
Mobile Phones: Each employee receives an iPhone or Android mobile device
What's more, by joining us at the zoo, you'll work alongside down to earth peers all motivated bring zooplus to the next level! No two days are alike, which is exactly how we like it.
View Jobs
For more information about all available positions, please take a look at the link below: